I

n this business I am often provided the opportunity to connect with many people from a variety of backgrounds and occupations. On this page I will share with you the stories of some of the people I have met. This is just one of the rewarding aspects of social marketing. Sharing health is my mission, learning about others and what makes them who they are, is a gift.
Meet Vicki Otmani. I had the pleasure of meeting her last summer. When I learned of her plans to row across the Pacific Ocean in an effort to raise awareness about the Great Pacific Garbage Patch & help to fund her newly founded non-profit Fight the Kraken, I knew that I had to help support her in this endeavour by sharing the news with everyone.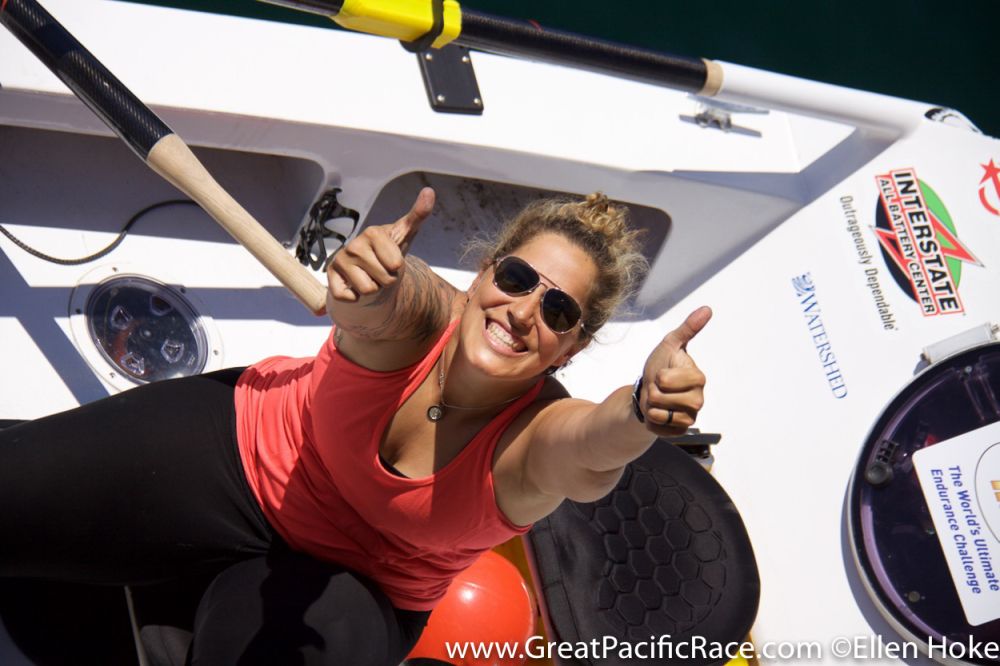 Vicki spent her entire childhood engrossed in all things aquatic, from the biggest whales to the tiniest of sea slugs, she wanted to know everything about the world underwater. With a lifelong plan to pursue a degree in Marine Biology, her career goals were put on hold when she was introduced to the sport of rowing her freshman year at Oklahoma State University. Her passion immediately transitioned from underwater life, to that of one lived on the surface. Upon graduation after a successful collegiate career, Vicki moved to Nashville and eventually Philadelphia to continue to train in the sport she loves.
In 2009, after spending time at the National level, a back injury forced her into an early retirement from the competitive scene. Yet still loving the push of endurance sports, Vicki moved into the world of distance triathlons, which eventually introduced her to her husband Chris, a fellow triathlete. After marrying in 2011, they moved to the US Virgin Islands, where the couple earned their Dive Master certifications and continued their passion for a life in and around the sea through a career in Scuba.
The couple has since returned stateside and currently live near Philadelphia, where Vicki coaches rowing and continues to follow her passion to the water.
By completing this race, Vicki hopes to achieve an even deeper connection to both the ocean and her sport, but to also use the voyage as a platform to help educate the people around her on the damages our ocean and ultimately, our species, are facing.
If you would like to know more about her mission and the non-profit she has started, just click on this link. http://www.fightthekraken.org
As a follow-up: They did it! First 2 women in the world to complete this journey! Learn more at the above link. Go DelCo Girls!